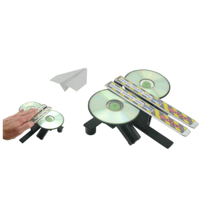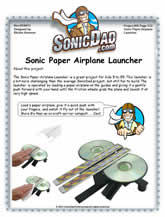 The Sonic Paper Airplane Launcher is a great project for kids 5 to 99. This launcher is a bit more challenging than the average SonicDad project, but still fun to build. The launcher is operated by loading a paper airplane on the guides and giving it a gentile push forward with your hand until the friction wheels grab the plane and launch it at very high speed.

Already a member of SonicDad? Login and Download this project for Free!
Because this is a more advanced project, please be sure to reference the supplemental instructional video in the
Member's Area!