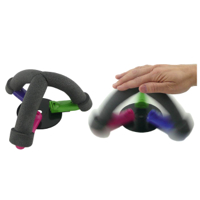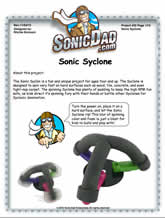 The Sonic Syclon is a fun and unique project for ages four and up. The Syclone is designed to spin very fast on hard surfaces such as wood, tile, concrete, and even tight-nap carpet. The spinning Syclone has plenty of padding to keep the high RPM fun safe, as kids direct the spinning fury with their hands or battle other Syclones for Syclonic domination.

Already a member of SonicDad? Login and Download this project for Free!
In some areas, the handheld fans used in the project may be hard to come by during winter months. We do have a limited number of fans in our supply closet - if you would like to get a few from us we're happy to help. Just email your request to "support@sonicdad.com" and we'll make sure you get taken care of.